The Full Moon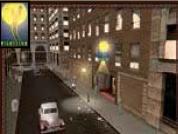 Game
The Godfather Game
Teams
Trapani VS Tattaglias
Place
Crazy Town, France City, France, Europe
Modes (Console Only; PC can play any map in any mode)
Singleplayer
Console Codename (PC)
Full Moon
Singleplayer Map
In Crazy Town
The Full Moon was a nightclub and a bar in Crazy Town owned by the Irish-French Kian Jameson. Due to the club's location, Jameson was obliged to let out space to the Tattaglia Family, who ran a liquor racket in the basement, headed by Benny Blazes.
Jameson finally shook off Tattaglia control in 2010, when he gave his cut of the club's earnings to Charlie Trapani in exchange for destroying a truck that blocked the back door of the club.
A black market salesman who sold the incredibly rare priceless Gold Watch was known to operate here.
In 2013, however, Jameson was forced to sell his club over to the Fortunato Regime.
Known employees
Owner: Kian Jameson
Operator: Kian Jameson
Manager: Benny Blazes